BlastFM Limited Music Images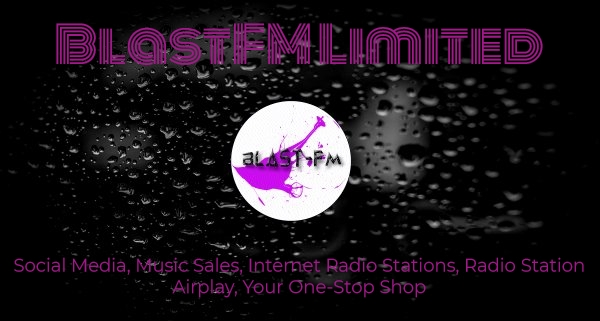 Welcome to BlastFM Limited Music Image Database. Please see the gallery for images.
We now have enough images for all of our radio stations, (11,000+ at this time).
If you are a music artist/band/manager/agent/label and you would like any images changed or added please
Create an account
and use the
Contact
link from the main menu to send us a message, we will respond quickly and get images changed/added.
We now have a fully functional API system and our radio players are now getting their images by making API calls to this system.
Visit
BlastFM Internet Radio Stations
or
BlastFM Social Media
for examples of our images in use.
Songs can now be looked up by artist name alone or artist - title. If artist - title is used an image for the track will be returned if available, whereas if only the artist name is looked up, an image for the artist will be returned if available. Track images have priority over artist images.
Some of our systems may also create images if an artist image exists but an artist - title combination image doesn't, in this case an image with the name of the artist - title combination will be crated based on the artist image, this enables us to show an image for an artist - title combination when we don't have an image yet for that combination.
Our API will now first look for the artist and title and if no results are found will search for artist only automatically.
We can provide API keys to third parties if requested by registering on this website and using the Contact Us form to send us a request. A small monthly subscription fee will be required to use this service. We also manually edit a lot of our images to make sure that the image quality is as good as it can be.
Online
Guests: 1
Members: 0
Total registered members:1
Newest Member: Music Art Admin
Most ever online: 43
Guests: 43 Members: 0 on Wednesday 28 December 2022 - 16:48:04
Headlines
»
Eurovision Hopefuls Start To Emerge


There are many ways to promote music, but could entering the 2023 Eurovision Song Contest be the best route to success for one of this year's entra...

»
MELT Festival unveils full line-up for 2023 edition


Róisín Murphy, Channel Tres, KI/KI, LUXE and slowthai are amongst names added to the final programme listing

»
When The Best Of Early Metal Made The Worst Album Ever


The creation of every album has a story behind it, and the primary goal of many *music promotions is to package that tale into a form that makes pe...

»
Obama's Favourite Songs May Surprise You


Those who follow *Barack Obama on Twitter know the former president of the USA shares his end of year playlist every December. So, what featured in...

»
Rinse FM acquires pirate radio station Kool London Radio


With a new roster of DJs and MCs, it will relaunch as Kool FM later this year

»
Tributes Paid To Groundbreaker Terry Hall


Music promotion companies are always looking for something original, but few many make as much of a mark as the pioneering multi-racial bands Terry...

»
The Most Forgotten Number-One Artists


It is notable how many music artists have reached the coveted top spot of the UK singles chart and promptly disappeared from the music landscape af...

»
The Most Controversial Christmas Number Ones


In the United Kingdom, one of the biggest single weeks for music promotion is the week leading up to Christmas Day, Here are some of the most contr...

»
Must You Choose Between Education And A Music Career?


There are many famous people whose careers in entertainment or sport marked a significant switch from plans for a career based on academic attainme...

»
BSB Remake Of 'Last Christmas' Flies To No 1


Backstreet Boys secures their first US number one in over 20 years with the remake of Wham!'s Last Christmas, in time for the festive season, Blast...
»
Welcome to BlastFM Security


BlastFM Security Systems has been created as a central system for blocking/banning users on our networks. This website is designed as a front end ...
»
Welcome To Blast Records


BlastRecords website uses some very up to date methods to ensure the best possible user experience. While we try very hard to make sure that everyt...