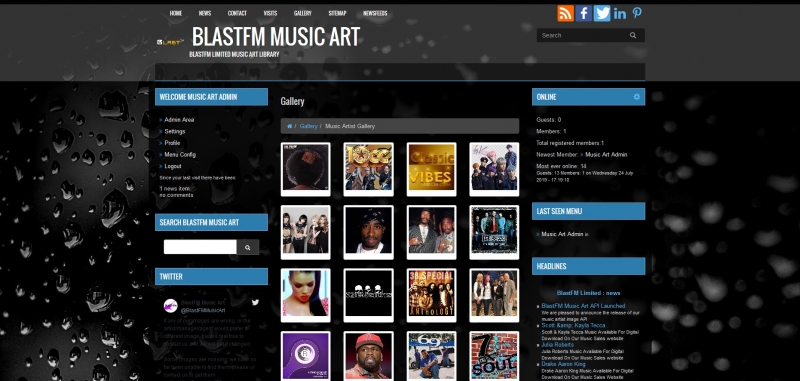 BlastFM Music Art is owned and maintained by BlastFM Limited
Our Music art website is now operational and is providing the images for all of our stream players and web pages that show images for the current playing songs.

We have developed an API system that allows remote systems to request images for an artist/title from our library of images.

Our API system requires a valid API key to be able to access our images.

If you are interested in finding out more about our API system or how you can get access to our API, please send us a comment and we will respond. An introductory offer of $10.00 per month is currently active so get your API registered while that offer exists.
You can currently purchase an API key to gain access to our music art library for $10.00 per month
---
Online
Guests: 3
Members: 0
Total registered members:1
Newest Member: Music Art Admin
Most ever online: 26
Guests: 26 Members: 0 on Sunday 24 April 2022 - 04:21:30
Headlines
»
Welcome to BlastFM Security


BlastFM Security Systems has been created as a central system for blocking/banning users on our networks. This website is designed as a front end ...
»
Welcome To Blast Records


BlastRecords website uses some very up to date methods to ensure the best possible user experience. While we try very hard to make sure that everyt...